Nostalgic Hoodie Collection
---
Merchandise/E-Comm
:: One irrefutable fact about 2020 was that it sucked. Really, really sucked. To combat what's been a year to truly forget, we designed a collection of hoodies to help us remember the good ol' days when we used to cough to hide our farts, not the other way around.
Website
:: Celebrating five glorious COVID-less decades before 2020.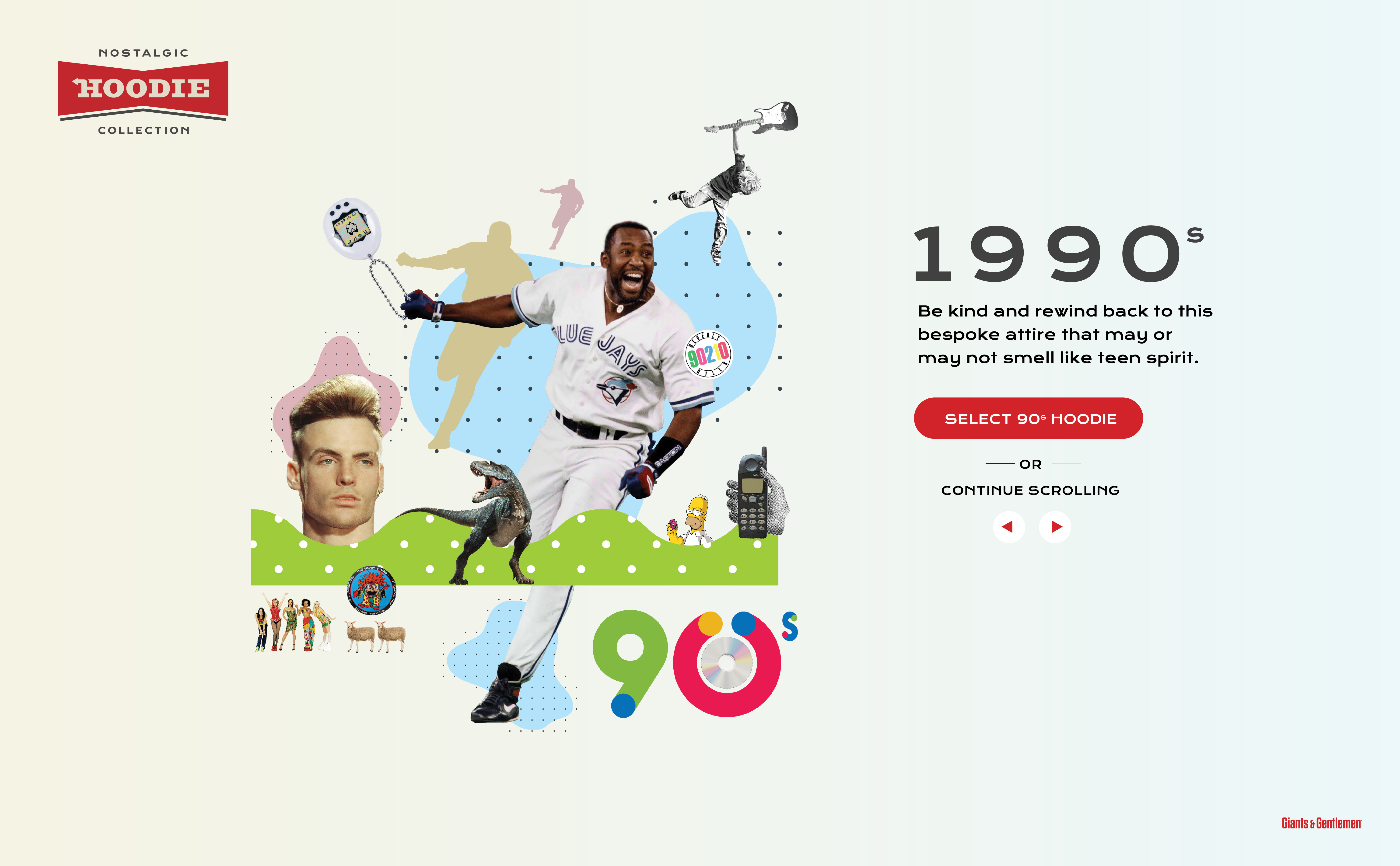 Package Design
:: Hoodies were shipped in this 100% 2020-free box.