Lexus :: Select Projects
---
:: PRESS

The LC500 :: The Definition of Performance

Driver: 1
Hairpin: 0


---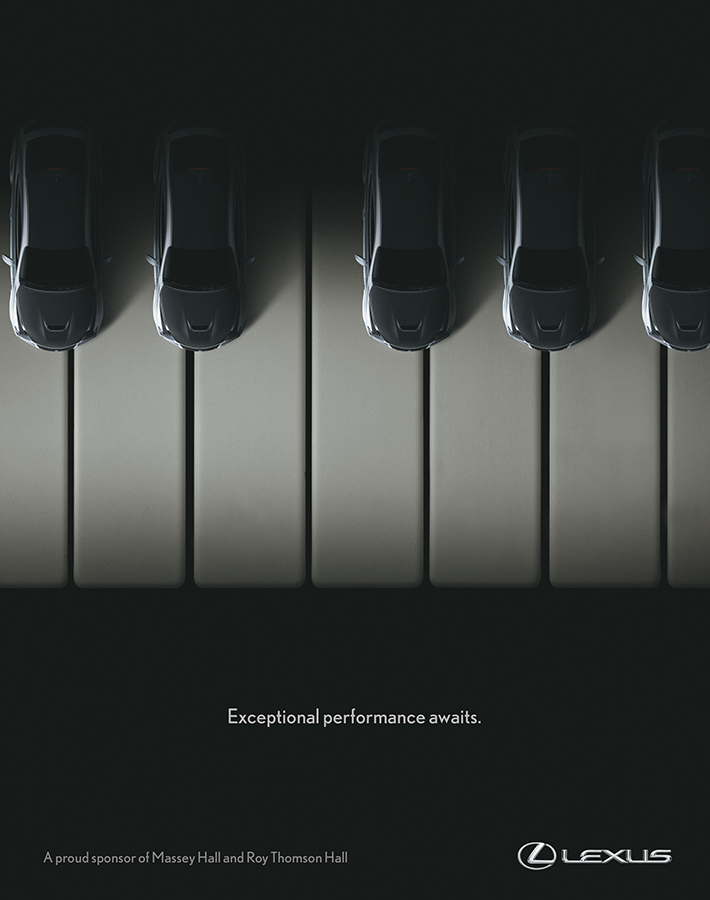 Massey Hall &
Roy Thomson Hall
Sponsorship


Did we use tiny vehicles or the grandest of pianos? Yes.

Art Director
Steven Tran

Copywriter
Bryant Thompson
---
The RX :: Driven to be Exceptional


To launch the redesigned Lexus RX, we followed a couple of luxury enthusiasts to see where they would go and what they would do with the vehicle.
---
:: PRESS, FILM

The NX :: Unspoken Style

It's been said that 90% of all communication is non-verbal. So we created a campaign demonstrating how to turn up the volume on style.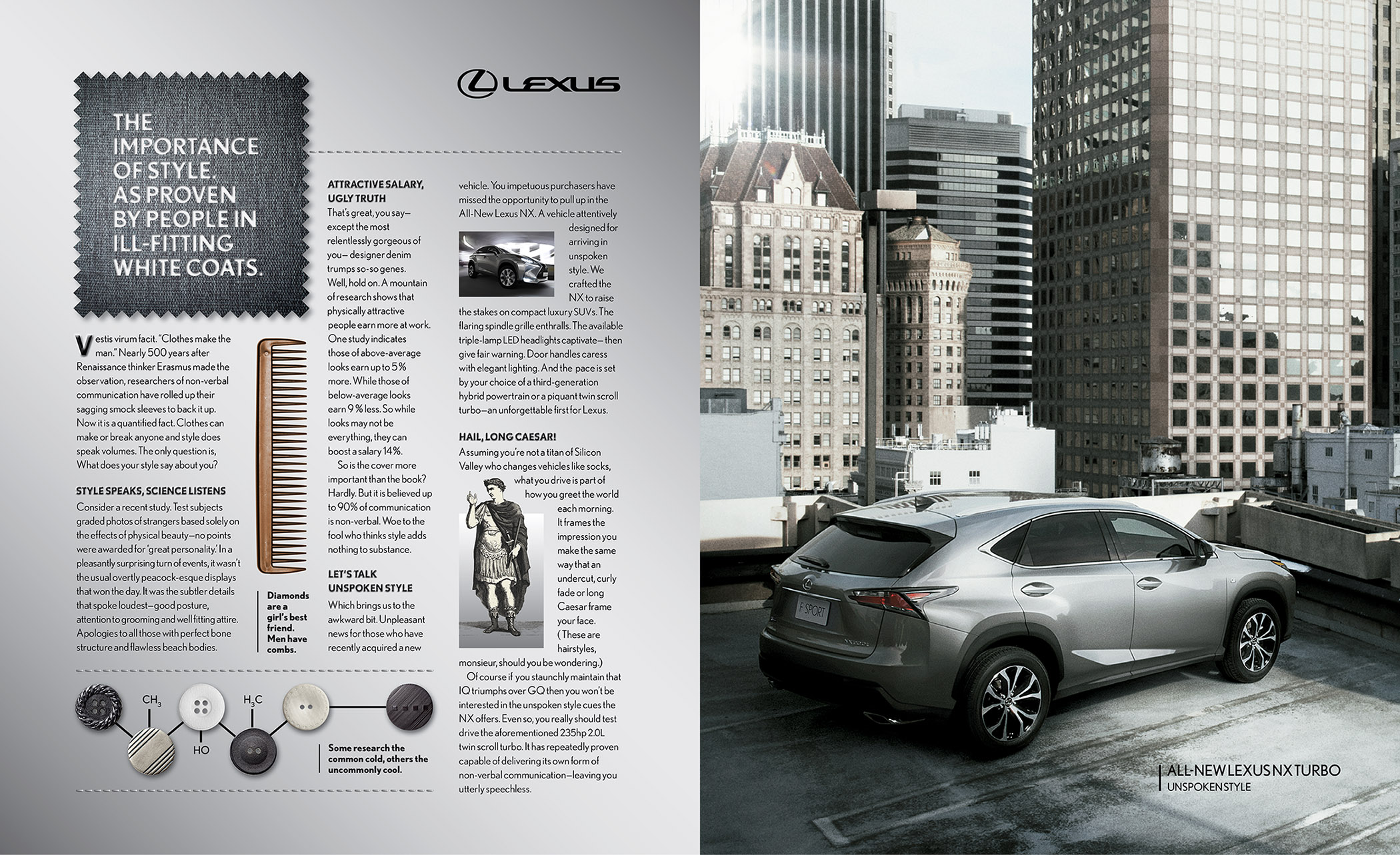 ---
:: OUT-OF-HOME, PRESS, DIGITAL

The IS :: Driving in Every Sense


How do you speak to a new generation of performance sedan enthusiasts? By catering to their insatiable drive for personal fulfillment in life and in work.